The last several days have seen significant movements of birds in the US. Here are the highlights:
On March 20th, we predicted a big influx of Scissor-tailed Flycatchers:
Scissor-tailed Flycatchers are poised for a big entrance in the next week #GulfCoast #migration pic.twitter.com/jfLfnIsQMs

— Team BirdCast (@DrBirdCast) March 20, 2017
We can now report that they have indeed delivered! The proportion of eBird checklists reporting Scissor-tailed Flycatchers has increased 211% in the last 7 days as they move north into the Plains. They are a few days late this year (compared to the 10-year average), but not exceptionally so.
Chimney Swifts are finally beginning to arrive in the US (+404% in last week), but, unlike the Scissor-tails, they are quite late this year, by around 10 days. We'll keep an eye on this species to see if they catch up rapidly in the next week.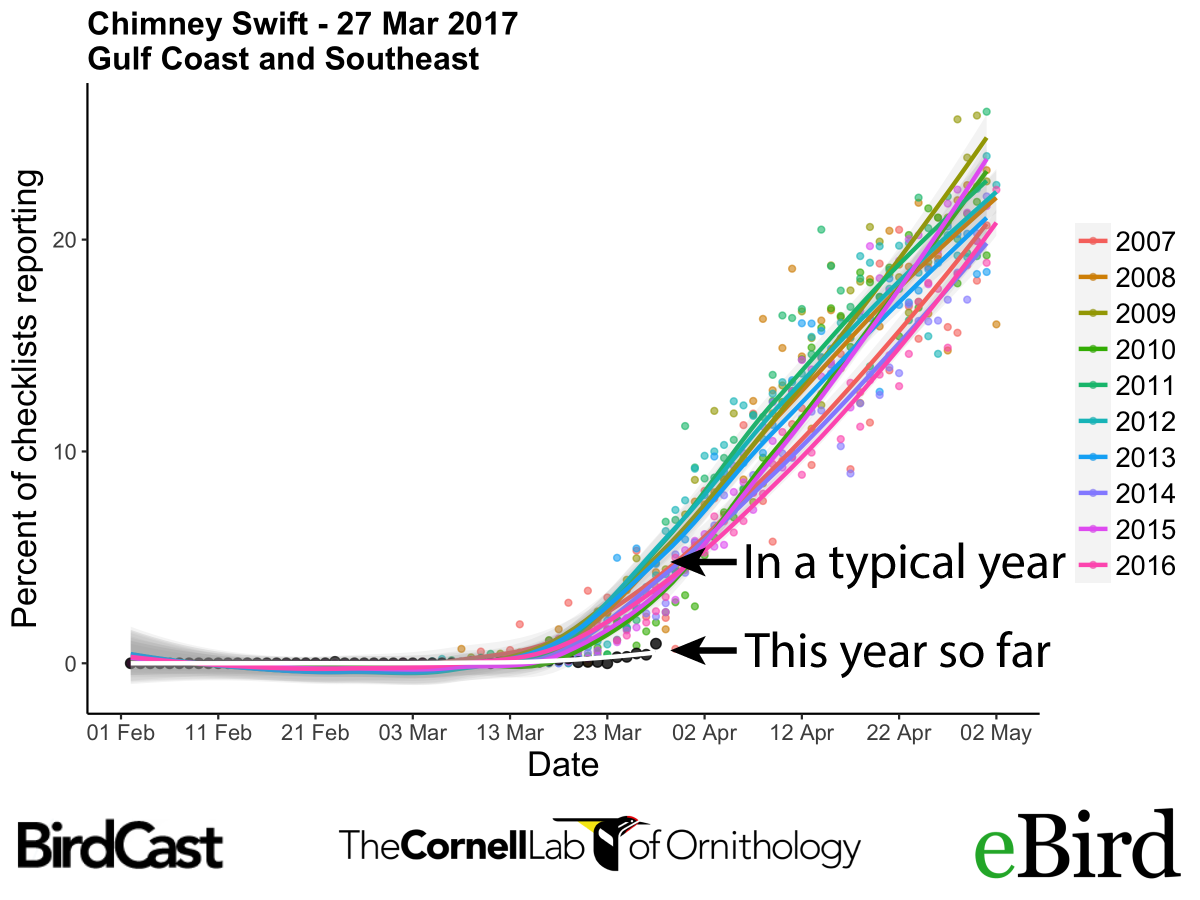 Here's where they have been seen recently:
Other species beginning to arrive include Red-eyed Vireo (+215% in last week), Eastern Kingbird (+610% in last week), and Upland Sandpiper (+254% in last week). These species are generally on schedule, although a touch on the later side for the first two.
For these species, these arrivals are just the tip of the iceberg: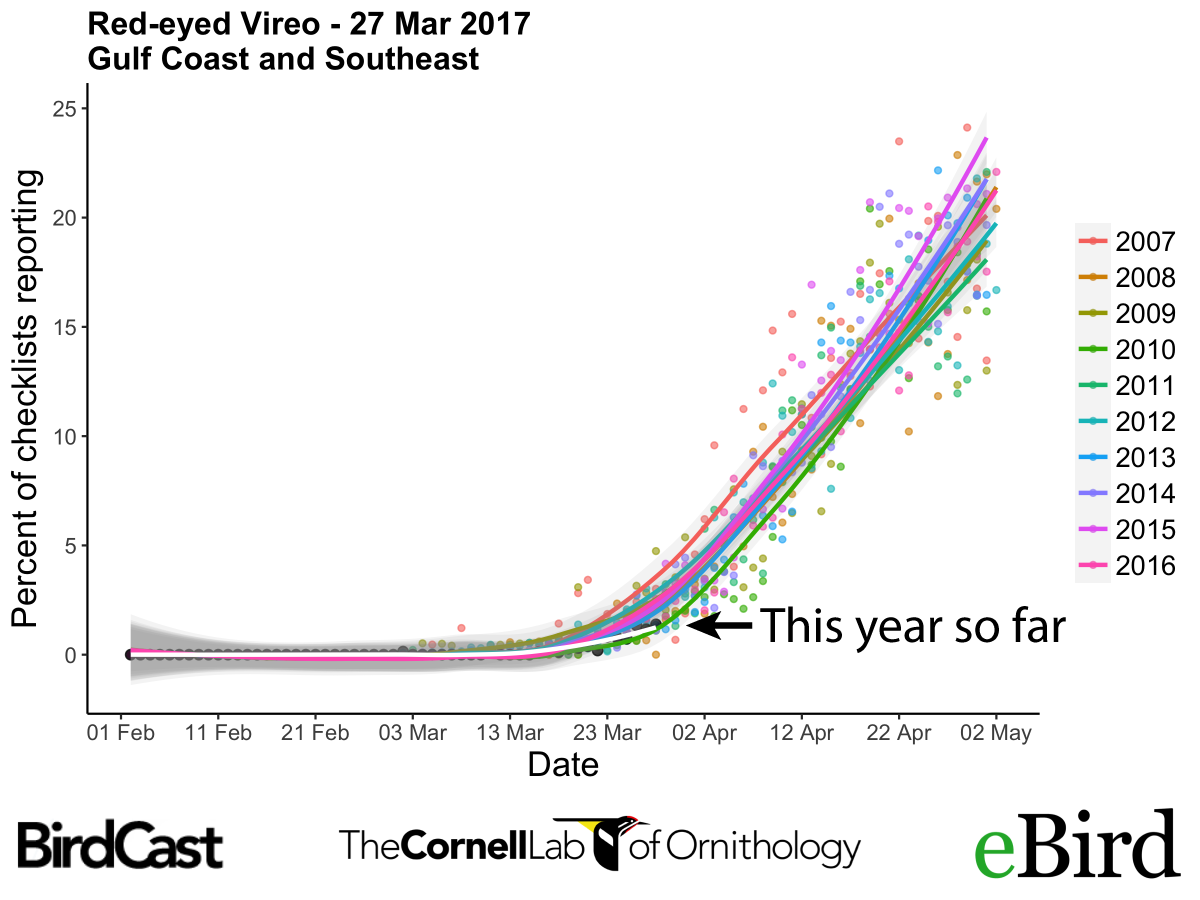 Finally, two species that have shown strong northward movements in the last several days are Blue-gray Gnatcatcher and Northern Parula. Both of their seasonal range limits have extended north by a few hundred miles in certain areas in just the last week.