For those in the greater New York City metropolitan area, the coming night brings the return of the Tribute in Light Memorial. The powerful, side-by-side beams of light aimed skyward are first and foremost a somber tribute to the lives lost on September 11th 2001; but they also provide a rare opportunity to see nocturnal bird migration as it happens.
Previous years' viewing of migration at the Tribute has been quite varied, in terms of migration traffic (see this and this), and even storied in various media outlets. This year, however, conditions are aligning to produce the first major migration movement since the Tribute's inception. Below is a mosaic image of the continental US WSR-88D network, and we call your attention to the eastern US.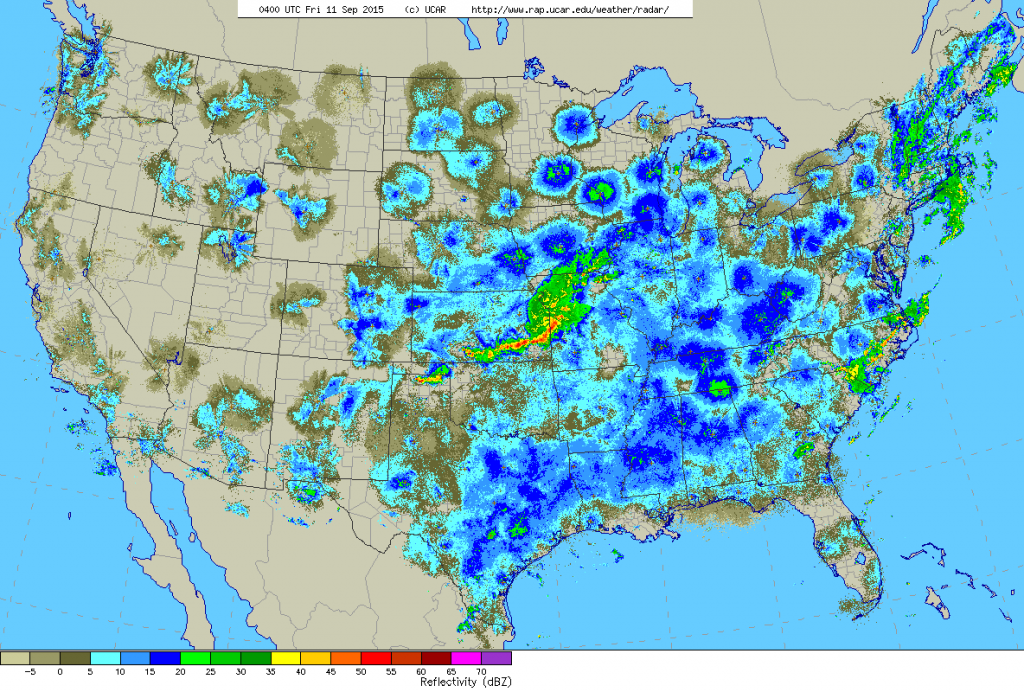 We are expecting a large movement of birds for several reason: first, nearly a week has passed of summer-like conditions in the greater New York City metropolitan area, preventing most exodus of migrants that is typical under more favorable conditions; second, a moderate to heavy flight of birds occurred in the periphery of upstate New York and parts of New England last night, indicating a number of birds in the immediate vicinities of the New York City metropolitan area (the image above shows some of these movements, and you can visit our analysis to read more about these flights); and finally, and most important, conditions will be favorable for migration this evening, with northerly winds, clear skies, and substantially cooler temperatures than the past week.
BirdCast will be posting updates from the Tribute in Light location this evening. We hope you tune in to see what transpires!
Special thanks to the Municipal Arts Society for allowing NYC Audubon and the Cornell Lab of Ornithology to monitor at the Tribute in Light. Moreover, Team BirdCast would also like to acknowledge that, as in past years if numerous birds are attracted to the beams, the organizers of the Tribute have agreed to turn off the beams (which they have done with every request to date) to avoid potentially hazardous situations for birds attracted to the lights.