The BirdCast model is predicting high intensity migration for the continental US for the next few nights.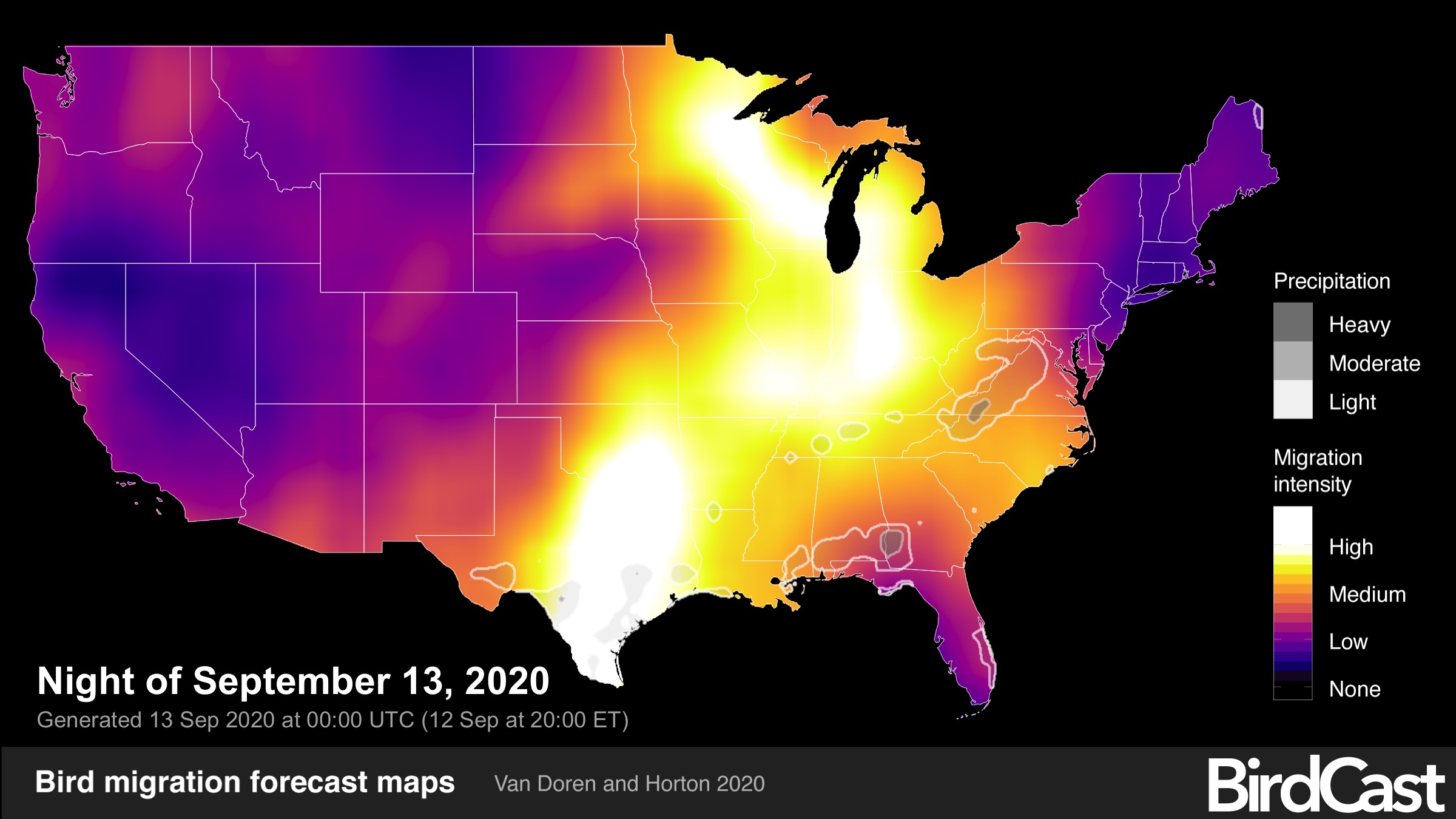 We estimate these movements will comprise nearly 500 million birds on Sunday night, and approximately 400 million birds on Monday night. This will be another amazing opportunity to experience migration, whether by listening at night to vocal birds in flight or observing the following morning for new arrival and departures. These intense movements also highlight an opportunity for conservation action – turn off lights at night to avoid attracting birds into hazardous conditions in which they can collide with buildings and other structures!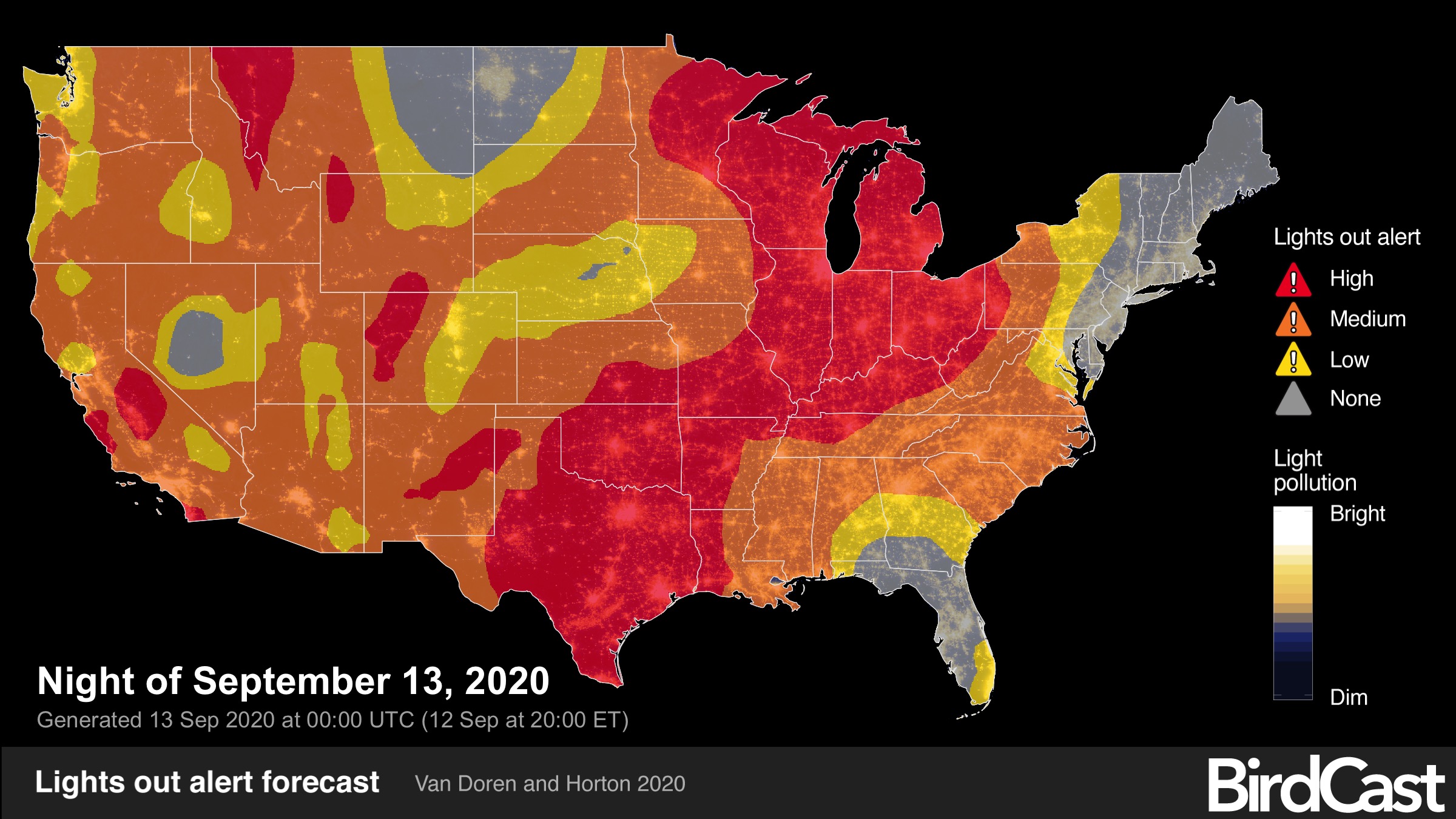 This week's movements will also feature an active Atlantic Ocean Basin for tropical systems, including Sally (impacting the Gulf of Mexico) and Paulette (impacting Bermuda). Although safety above all else is the priority, birders in the predicted impact zones should be watchful for entrained and displaced birds in these storms. Perhaps most apparent in Sally will be the movement of Gulf of Mexico seabirds ashore and inland as the system makes landfall and proceed into the lower Mississippi River valley. Paulette has the potential to bring numerous seabirds to Bermuda, as well as the potential to create fallouts of landlords and shorebirds migrating over the western North Atlantic between northeastern North America and South America.