As Christmas Bird Count (CBC) season arrives, more birders will be on the move than usual. Among the many possibilities for excitement are a few stories that we have been and are watching at BirdCast.
Snowy Owl staged a major invasion last year, and this species is again on the move this fall. See this link for recent report of 38 birds in Newfoundland, and also this link to see current reports all across the US and Canada. More amazing is the information coming in from Project SNOWStorm, tracking Snowy Owls from last year's invasion across the last year! Check out this and this!
Brambling occurred in rather large numbers this past fall in Alaska's typically amazing island vagrant traps, and it seems that some of these individuals may have continued on into the heart of North America where they are beginning to appear. This map is current as of 3 December 2014, and shows several records (including Montana, Wyoming, and Ontario) far afield from birds' potential Alaskan (and Asian) origins (also check out the observations from boats, which have spurred the requisite discussions of origin!). Birders should be watchful for more of these colorful wandering finches to appear at feeders, and as always, please report your sightings to eBird. And while you are out there watching, you might as well keep an eye for some really odd mega!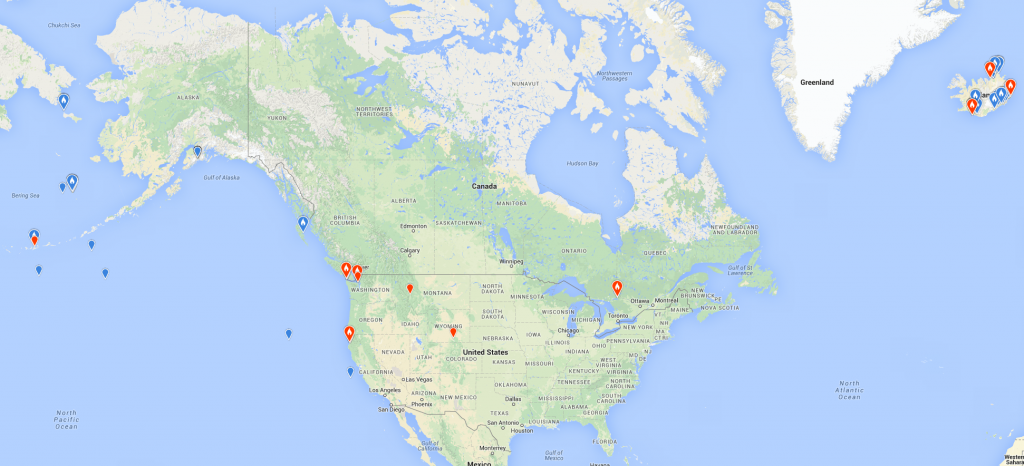 Varied Thrush is also on the move, as we've mentioned previously. Are we going to see a large number appear in the coming weeks, or just background level vagrancy in the East as large movements in the West remain contained to the continent West of the Rockies?
Numerous seabirds along the Pacific Coast of the US have been staging major movements of their own, including much larger than normal numbers of Cassin's Auklets and Ancient Murrelets among others. Accounts of beached and washed ashore birds also abound as parts of these movements.
In the days that follow, we will post additional thoughts and observations about species on the move or interesting patterns appearing as a result of the increased coverage during the CBC season.