The BirdCast model is predicting high intensity migration tonight!
An estimated 583 million birds will take flight tonight across the contiguous US tonight. There will be intense migration in many areas of the Mississippi River valley, the southeastern Great Plains, and from Texas east to the Florida Panhandle. For those in areas predicted to experience high intensity migration, this will be a great opportunity to experience nocturnal migration by listening at night to vocal birds in flight, watching birds fly past the face of the bright disk of the Moon (see this or this, among others), or by observing tomorrow morning for new arrival and departures.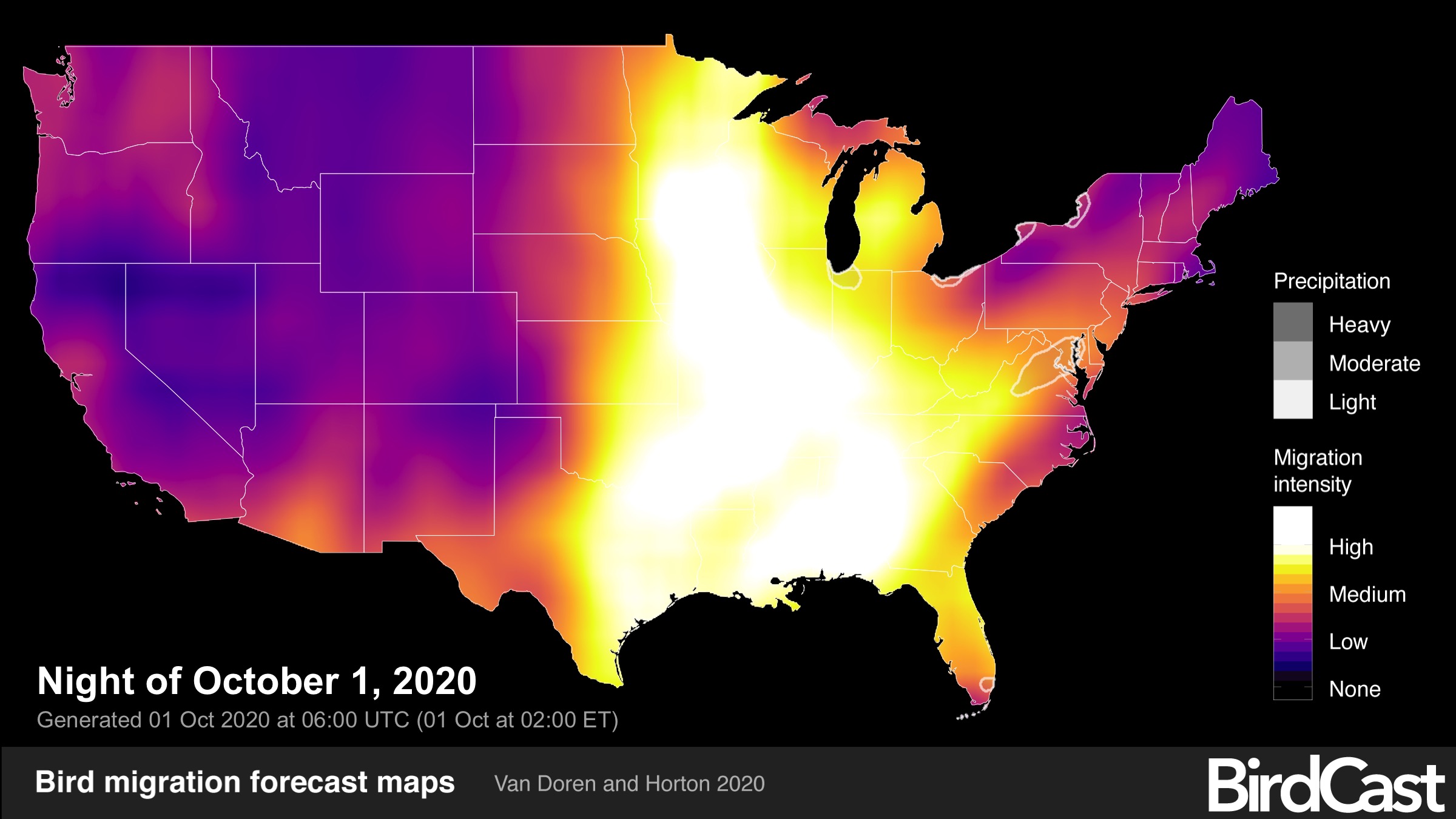 These movements are predicted in the wake of a significant cold front, defined in the map below by the blue line with blue triangles from the Texas Panhandle to the southern Appalachians. The cool air mass and high pressure behind the frontal boundary, in this case centered where the blue "H" is drawn over Kansas, is spawning these large flights with conditions that are highly favorable for autumn bird migration (e.g. calm or light northerly winds, clear skies, cooler temperatures).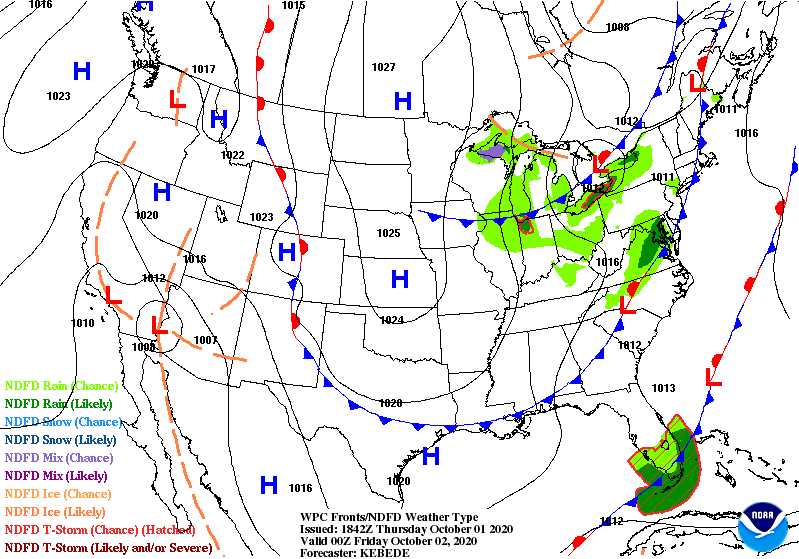 In the highly urbanized areas, especially cities in the central and southern US, it is also particularly important to turn off lights at night to avoid attracting birds into hazardous conditions in which they can collide with buildings and other structures. This is particular true for many areas of the central and southeastern US.