Hurricane Teddy has been slowly working its way generally to the north for nearly 10 days. This storm's track has been oceanic for its duration, and there is a strong possibility for a significant diversity of tropical seabirds in Nova Scotia, Newfoundland, and possibly even Greenland.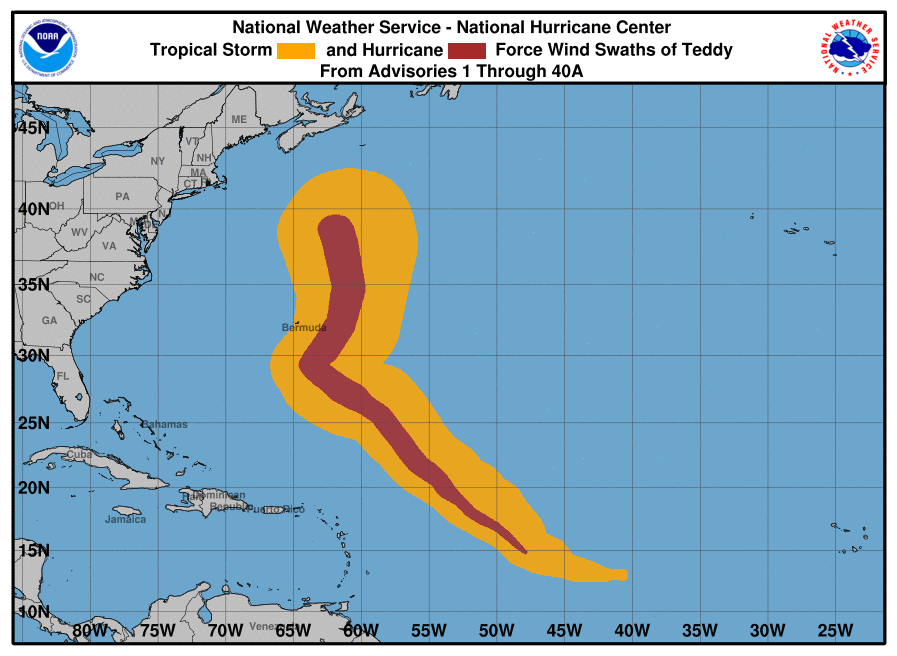 By early Wednesday morning this storm will make landfall in Nova Scotia. As always safety is the number one priority, as this storm will bring dangerous conditions.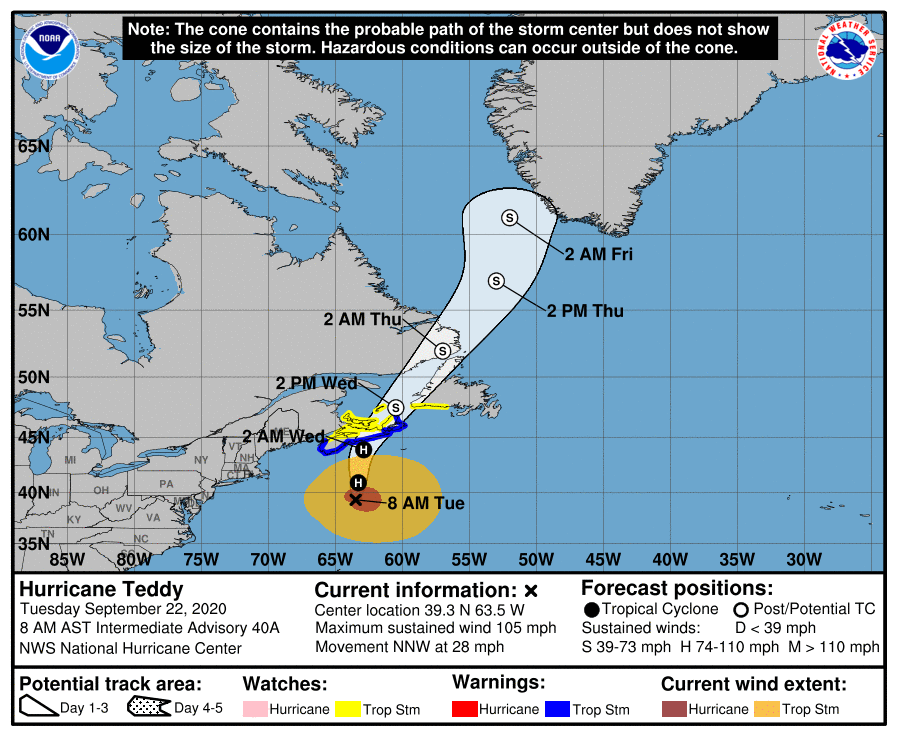 Birders that can safely observe should watch for an array of seabirds, that may include Pterodroma petrels (Bermuda, Black-capped and Fea's), White-tailed Tropicbird, Sooty Tern, Magnificent Frigatebird, and others.

Additionally, there is some potential for passerines, other aerialists like swifts, and shorebirds to be entrained in this system, although northwesterly flows presumably associated with some offshore distributions of more typically terrestrial migrants have been generally lacking in the past days. Although conditions are not particularly favorable for European vagrants via Icelandic departures or passage, observers should keep close watch as there is strong flow associated with low pressure in those areas that could assist some more typically European migrants.

See live sightings of species we expect may be displaced by Teddy here. (If you get a "disconnected" message, click "Reload".) Not all observations may be directly related to the storm.