Central Texas birders, drop what you are doing, distance yourselves from others, and go birding! The radar in Fort Hood is currently detecting what appear to be streaming diurnally migrating birds, presumably raptors like Turkey Vulture and Swainson's and Broad-winged Hawks but possibly other species as well (e.g. Franklin's Gull, American White Pelican).
In the imagery below note the irregular lines, most easily seen east of Interstate 35 near Temple, TX. In the left hand reflectivity image, see the green and yellow patterns woven amongst the grays and blues; more striking are the light greens contrasting with the darker green colors in the right hand velocity image (note also the pink patterns toward the bottom of the velocity image). These patterns are characteristic of soaring migrants streaming off rising thermals.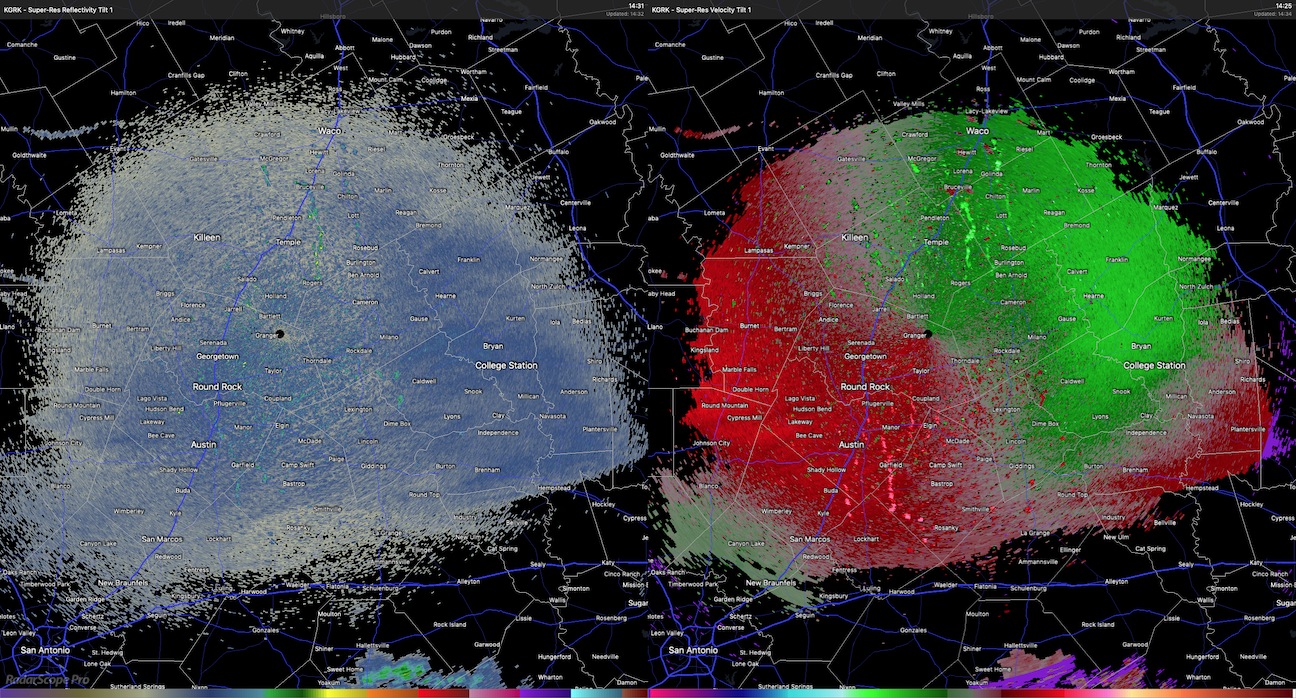 For those observers in and around Austin, Texas, we challenge you to go birding and tell us what the Fort Hood KGRK WSR-88D is detecting! Are these patterns Turkey Vultures and Swainson's Hawks? Go birding and submit your observations to eBird, highlighting in the comments section "BirdCast Ground Truth: 16 October KGRK/KEWX."
Ready, set, go!