With our colleagues and collaborators at New York City Audubon, the BirdCast team has monitored bird movements during The National September 11 Memorial & Museum Tribute in Light for many years. We are honored and deeply appreciative for the access and support that we have been granted to study the effects of these intense lights on bird migration by the Memorial & Museum, artists and producers, and countless others in New York City and beyond that support and organize this tribute to remember and honor people killed in the horrific attacks of September 11, 2001, and February 26, 1993, as well as those who risked their lives to save others and all who demonstrated extraordinary compassion in the aftermath of the attacks.
In the graphic below published in 2017, the left panel (A) highlights the individual birds often visible during an evening of monitoring at the Tribute in Light, whereas the right panels (B and C) highlight the change in bird density we can see on radar between lights off (B) and lights on (C).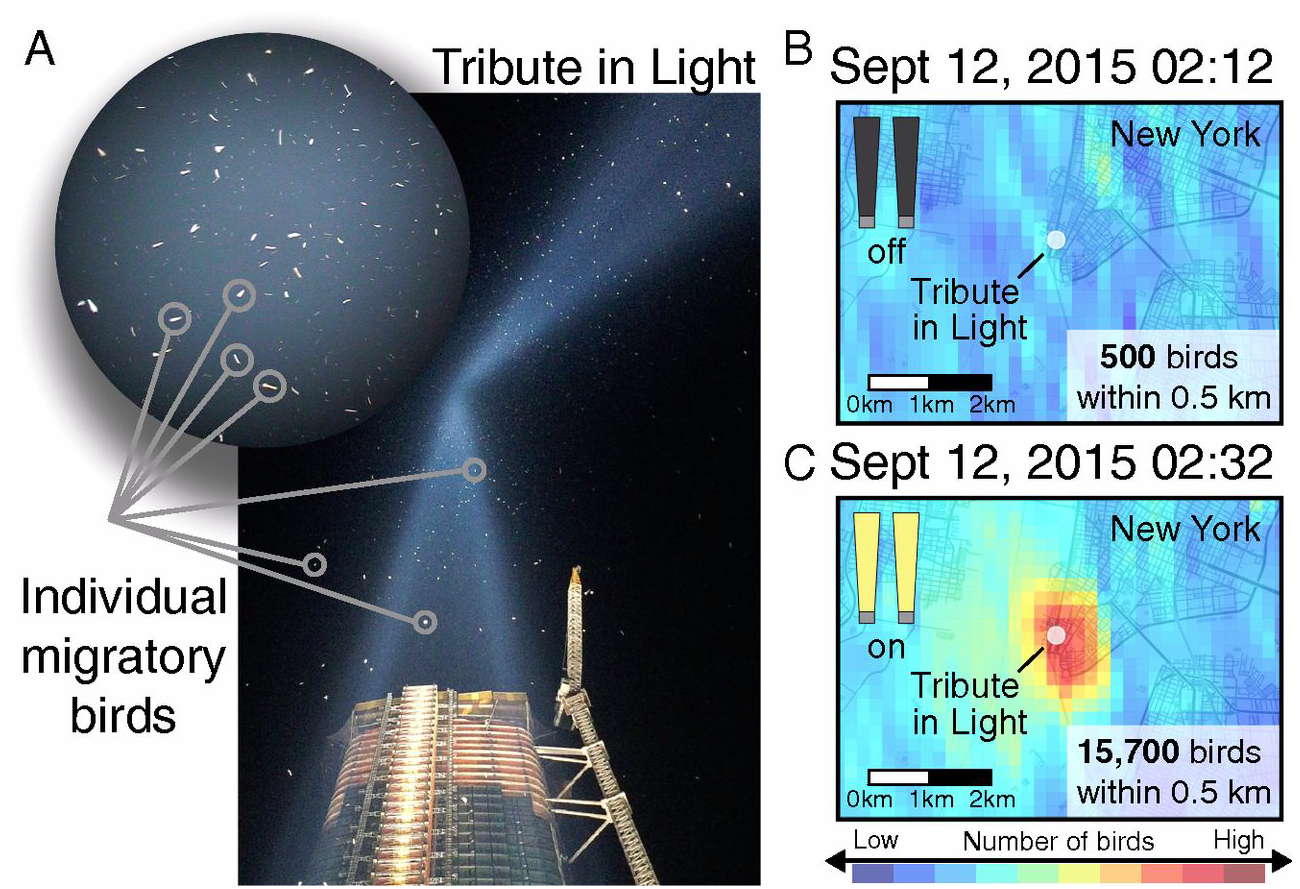 In 2019 we expect that bird migration in the region in the first few hours after sunset on 11 September will be low intensity, with largely unfavorable warm conditions and southerly winds keeping most birds on the ground. Although we expect some numbers of birds during this period to be attracted and disoriented by the intense lights, BirdCast is not forecasting the intensities seen previously, for example, in 2010, 2015, and 2016.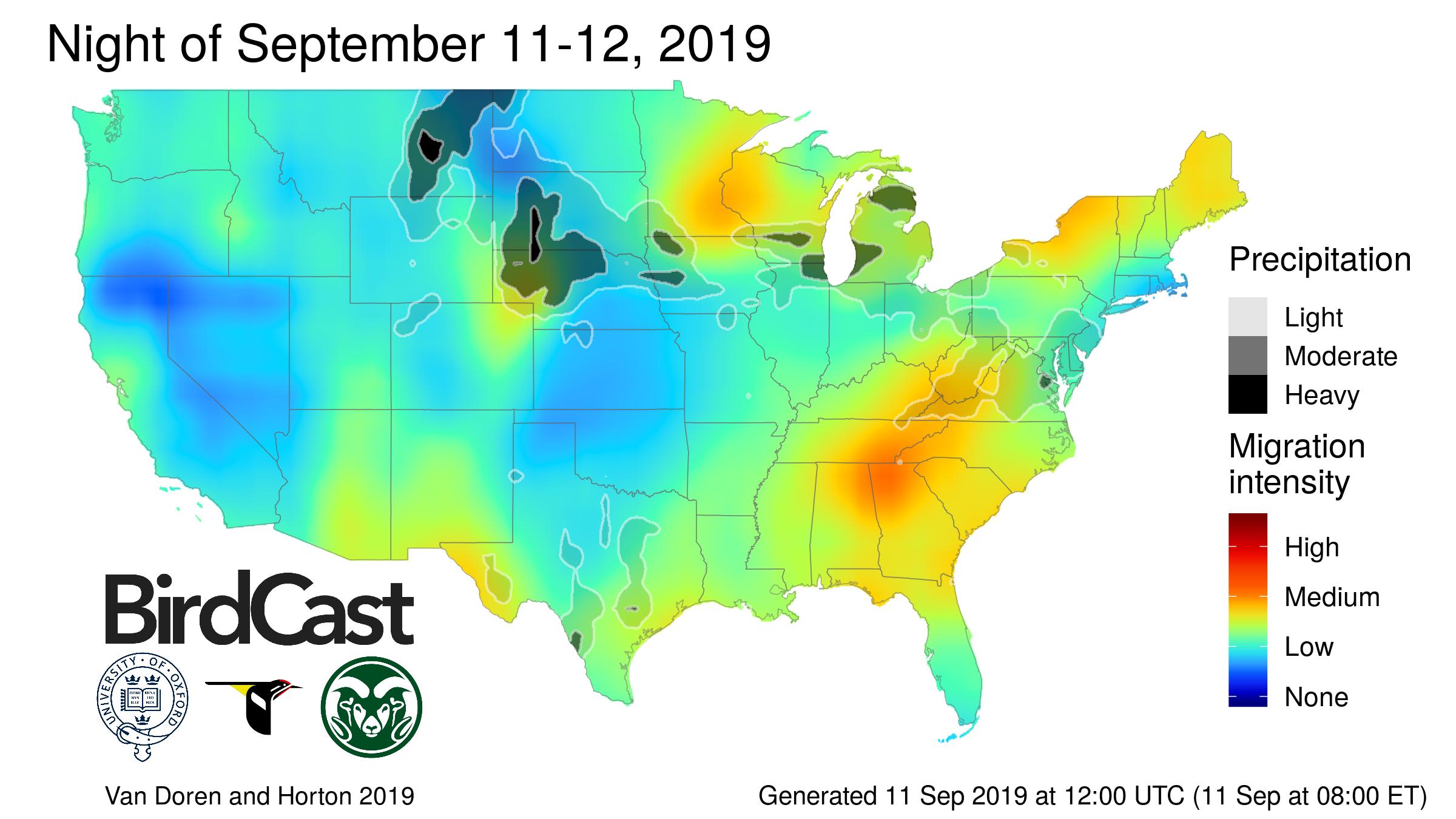 However, the arrival of a cooler air mass will bring significantly cooler temperatures within 36 hours, and the boundary between this approaching air mass and the current warm and humid air mass may see some active weather (e.g. precipitation and maybe thunderstorms) as well as some dynamics to atmospheric flow (e.g. wind shifts). During the very early morning hours of 12 September, when winds shift to more northerly directions, we expect bird migration intensities to increase, perhaps significantly depending on the timing of wind shift and whether any impediments to movement are present (e.g. rain, thunderstorms). During the period from midnight to sunrise, we think larger numbers of birds may arrive from points farther north and appear in the Tribute's beams.
Members of the BirdCast team will be at the Tribute in Light with New York City Audubon volunteers to monitor the situation this evening and collect additional data to study the effects of these intense lights on bird migration.