This weekend's species on the move highlights movements in the West. Several species are right on time in the West, following the last decade's patterns of reporting. These include Spotted Sandpiper, Swainson's Thrush, Yellow Warbler, Western Tanager, and Black-headed Grosbeak.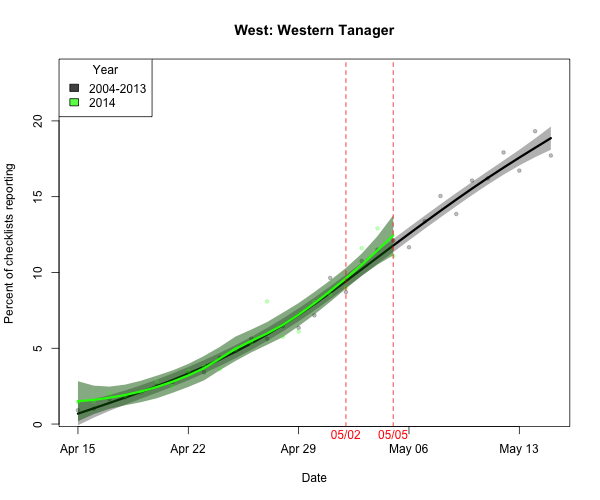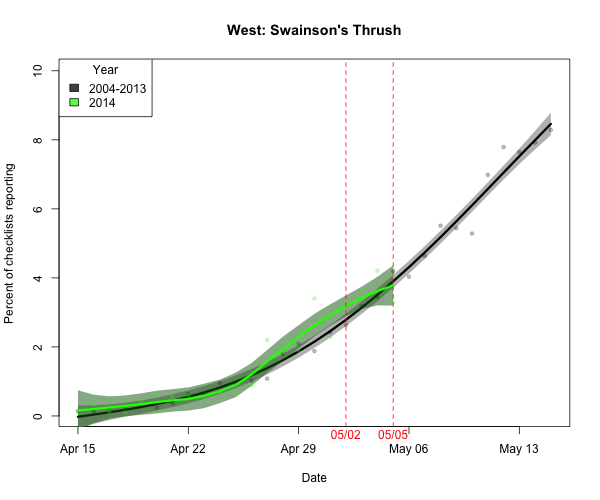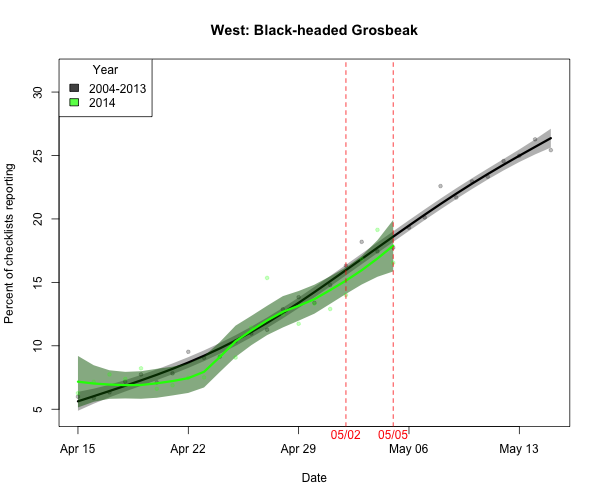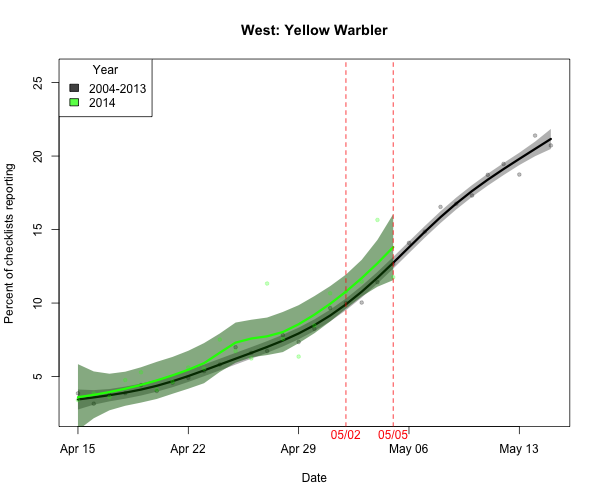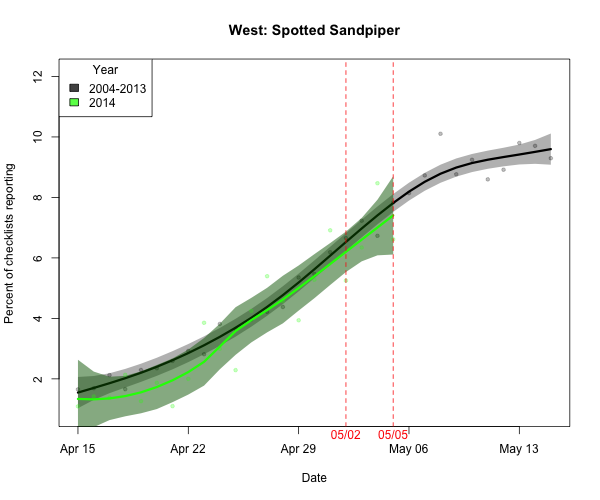 Also of note was a suite of major coastal movements in southern California associated with the Santa Ana winds that prevailed from 29 April through 1 May. These winds, which can approach and exceed hurricane force in the California mountains, occur when high pressure strengthens over the Great Basin and northern Rockies and low pressure sits off or near the California coast. Clockwise flow around the high pressure and counter clockwise flow around the low pressure brings warm temperatures and strong easterly winds to southern California. In the image below, this pattern is visible early to mid week in the western US.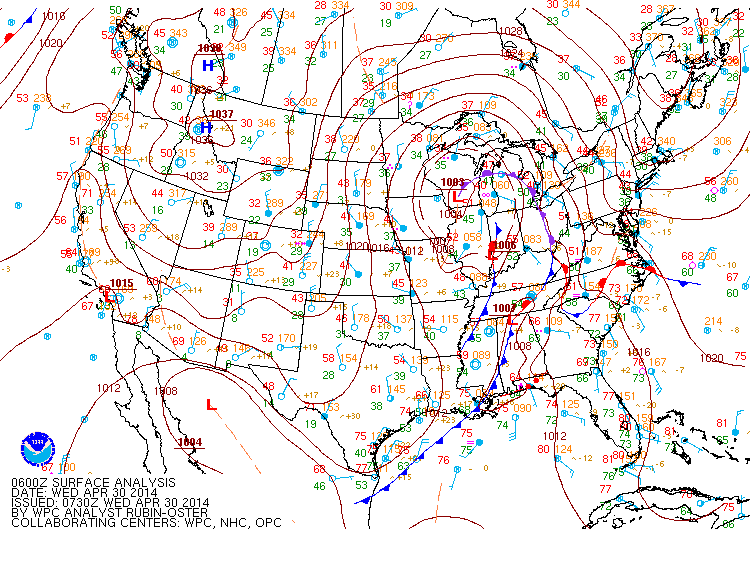 The easterly flow associated with these winds brought exceptional numbers of migrants to the coast, particularly around San Diego. Gary Nunn's birding was exceptional on 30 April and 1 May, with a bounty of Empidonax flycatchers and warblers among other migrants at National Cemetery.