Here's a brief review of some species that showed substantial changes in reporting on eBird this past weekend.
Hooded Orioles have been on the move in the last week, appearing in slightly more reports than the last decade's average.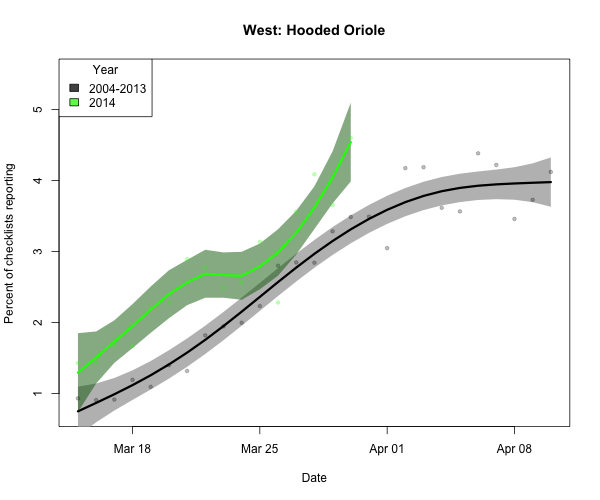 Bullock's Oriole, however, seems to be right on track with the last ten years of reports.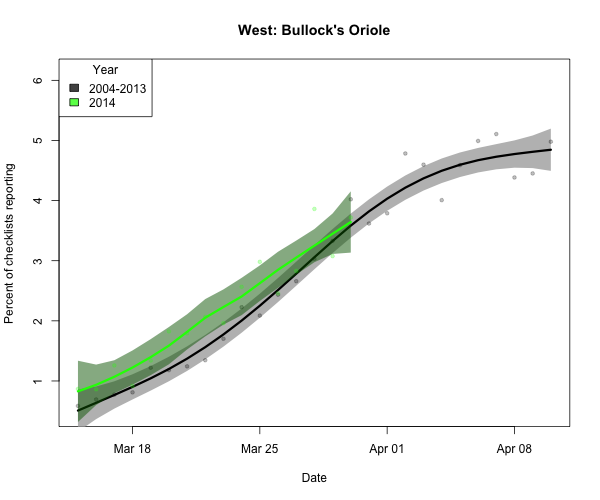 Blue-winged Teal seems to be similarly on track for typical arrivals in the Northeast, but perhaps slightly ahead of the curve in the Plain; whereas Great Egrets may be slightly behind their usual appearances in the Northeast, but slightly ahead of the last decade in the Plains.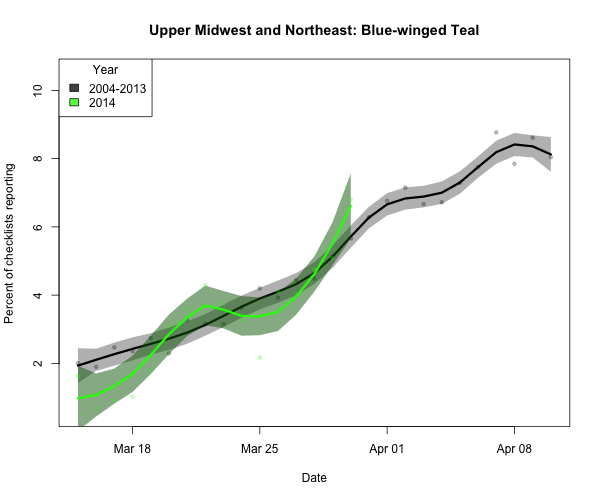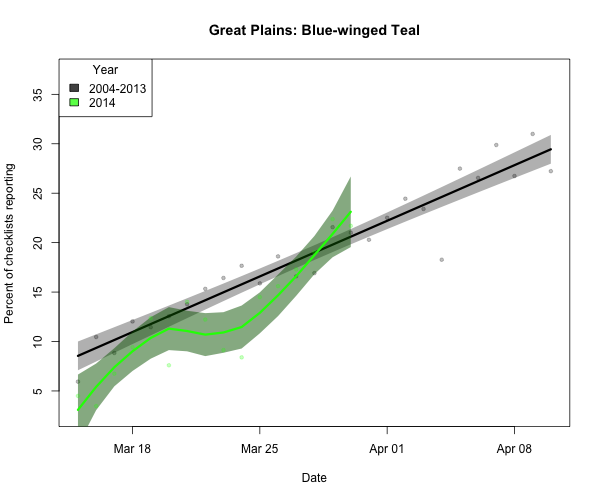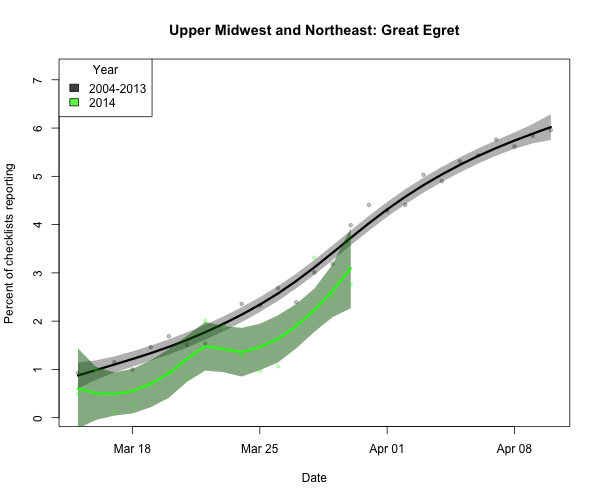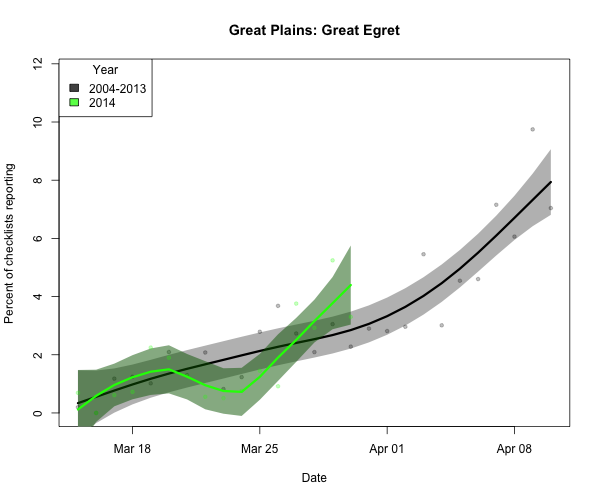 Indigo Buntings and Scissor-tailed Flycatchers are arriving and increasing rapidly in the Southeast.