The active week for tropical systems in the Atlantic Ocean Basin continues, with Hurricane Paulette hitting Bermuda and strengthening as it moves farther north and east and Hurricane Sally making landfall on the Mississippi, Alabama, or Florida coasts in the coming 24 hours.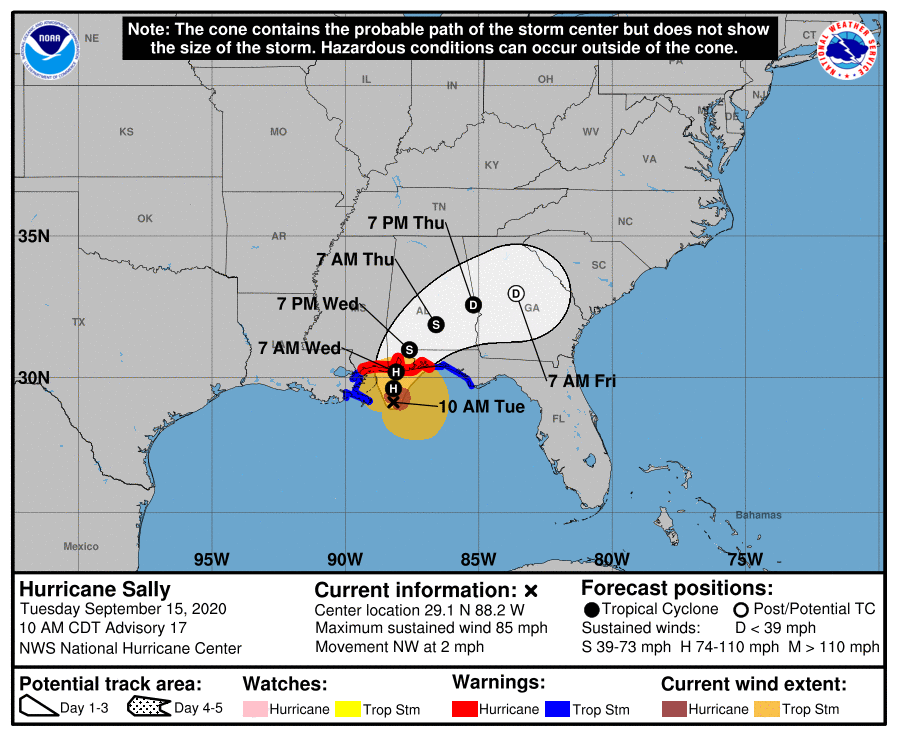 Sally, in particular, has potential to entrain and displace Gulf of Mexico seabirds and some other species. But as always with our posts about birding near tropical weather systems, remember that these storms are extremely dangerous: safety is always the top priority.
Given the timing and predicted path of this storm, a suite of species like Sooty Tern, Bridled Tern, Magnificent Frigatebird, and Brown Noddy is possible at the immediate coast and well inland (especially Sooty Tern, as we have discussed previously this summer) from Mississippi north and east through southern Alabama, the Florida Panhandle and central Georgia (in particular inland bodies of water from the Mobile River drainage north and east to places like Walter George Reservoir). As the storm comes ashore, we will be tracking live observations of storm birds reported in its wake.