Team BirdCast loves to talk about a slingshot (at least the kind that shoots birds far afield from their intended destinations). We are watching forecasts and believe another opportunity is coming for such an event to transport generally southern species farther north than their intended stopovers.

A complex and strengthening frontal boundary associated with low pressure over the southeastern US is forecast to push east of the Appalachians this weekend and into the Atlantic to begin the work week, creating conditions in the southeastern US that may displace and entrain nocturnal migrants offshore and concentrate birds in coastal habitats. Conditions from Saturday night through Monday, depending how far north along the coast one travels, are predicted to feature strong southerly and southwesterly winds aloft 700-1000m above the ground as well as areas of intense precipitation.

The two maps below highlight the position of the frontal boundaries on Sunday morning, immediately below, and Monday morning, farther below (see the Windy.com map above for more detail in time and space, as well as for some dynamism). Pay particular attention to the blue/red lines on Sunday morning and the blue line on Monday morning and the positions of the frontal boundaries these lines represent. The farther offshore this front moves between Sunday and Monday mornings and the more this movement occurs or at least begins after dark, the better its chances for transporting birds offshore where they will fly with the strong southerly and southwesterly winds to destinations far north of their intended landing spots.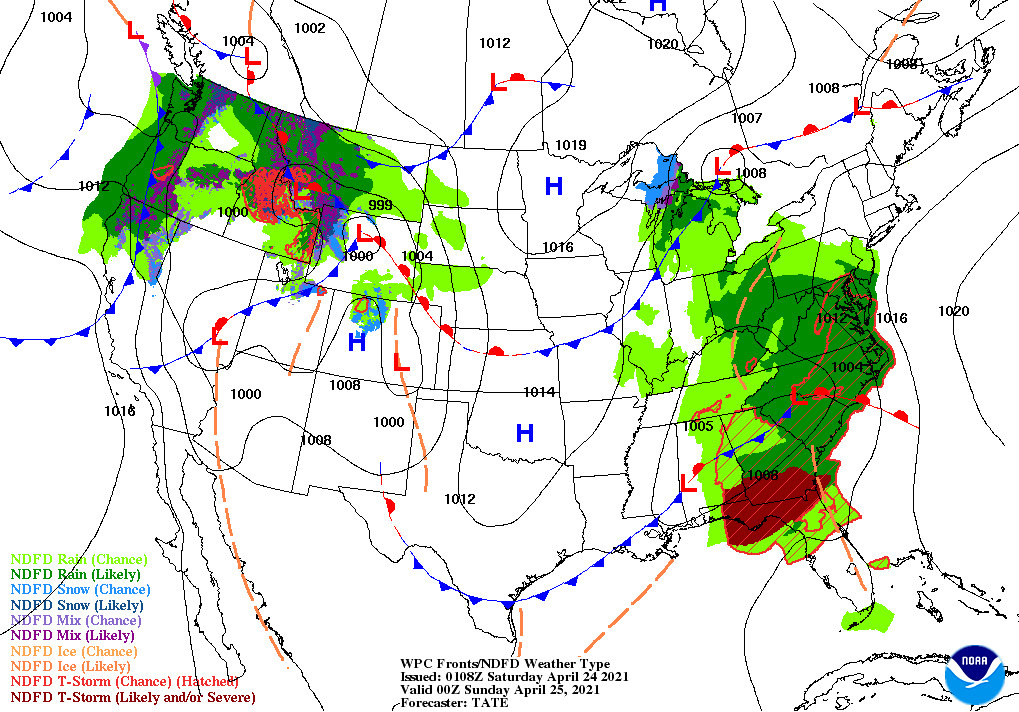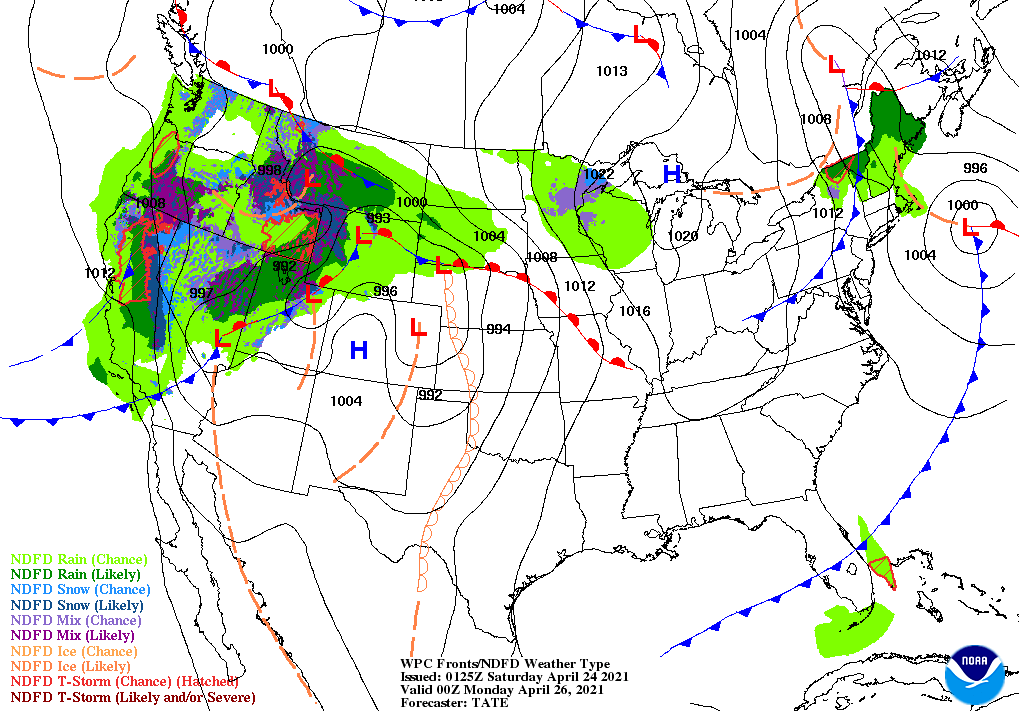 Among myriad species possible for overshoots in the slingshot events are many passerines, including White Ibis, Scissor-tailed Flycatcher, Prothonotary, Kentucky, and Swainson's Warblers, Indigo Bunting, Blue Grosbeak, and Summer Tanager. Birders should be on the lookout in their favorite migrant traps, in particular in coastal areas from North Carolina north through Cape Cod and into the Canadian Maritimes. Some discussions are already underway about some of the odd patterns of spring 2021 vagrancy currently occurring (see this post by Angus Wilson in New York that clued us into happenings with White Ibis).